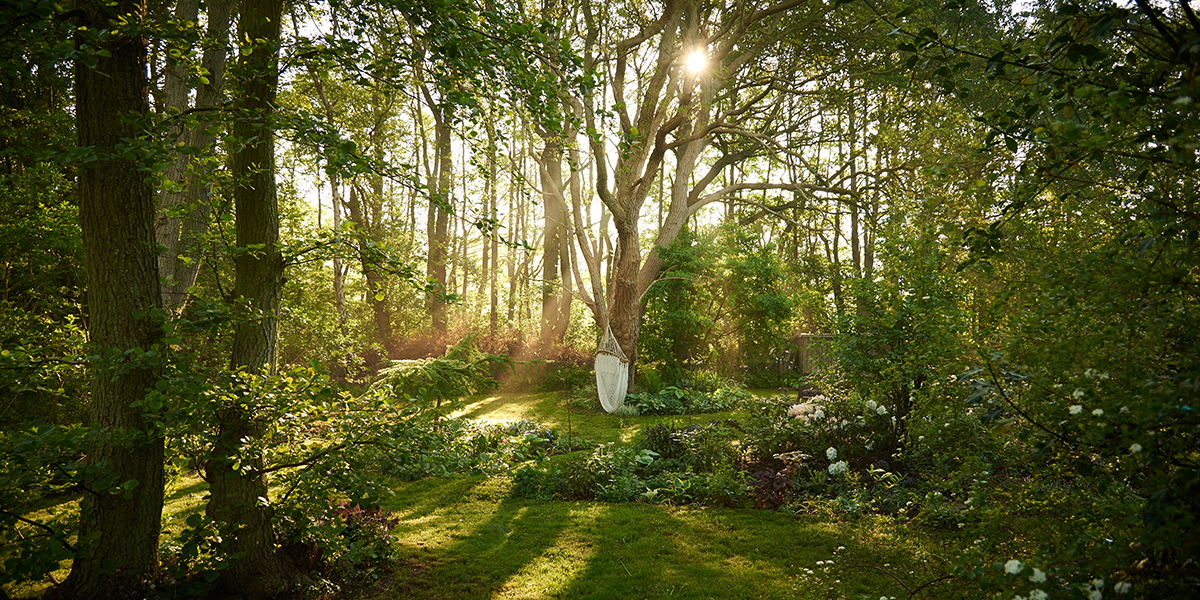 Havefotografering – det smukke morgenlys
Når man fotograferer haver, er lyset utrolig vigtig for den stemning, man vil fange, og et af mine absolutte yndlingstidspunkter er tidlige morgener.
For det første, fordi de lave stråler fra den opgående sol ikke er nær så hårde og kontrastfyldte, som de bliver senere på dagen. Det giver et meget blødere udtryk.
For det andet, så gør den skrå vinkel, at strålerne fremhæver former og strukterer, på en anden måde. Og de kaster både længere og blødere skygger.
Og for det tredje, så er der ofte lidt rester af dis i dagens første timer. Morgensol og dis i modlys er en af de smukkeste kombinationer, fordi solstrålerne aftegner sig i disen, når der er vekslen mellem sol og skygge, som f.eks. mellem træernes grene.
Og så er det i øvrigt også min erfaring (om der er videnskabneligt belæg for det, ved jeg ikke), at der oftere er sol om morgenen, også selvom det senere bliver mere overskyet. Nogle gange kan det nærmest virke som om, at solen, når den er lige over horisonten, når at titte frem under skyerne.
Hvis man planlægger, at man skal fotografere en have, kan det derfor være en god idé at stå rigtig tidligt op. De billeder jeg viser her, er dog fra min egen baghave, hvilket jo gør det lidt lettere at være på pletten.
En enkel ulempe ved det meget tidlige lys er, at det ofte kan være nødvendigt med et stativ til kameraet, hvis man gerne vil have en større dybdeskarphed. Da der ikke er så meget power på solen endnu, kræver det lidt længere lukketider, og man risikerer derfor lettere, at billedet bliver rystet.
Meget af det samme gør sig i øvrigt gældende for det lave bløde lys sidst på dagen – med undtagelse af morgendisen.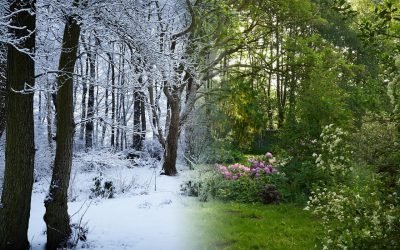 De fleste havefolk synes, det er interessant at se, hvordan en have udvikler sig. Her er et par overvejelser om, hvordan man kan sikre sig gode billeder af udviklingen.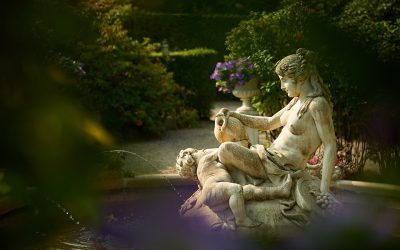 Når jeg fotograferer haver, bruger jeg ofte forgrunden til at indramme mit hovedmotiv. Det kan både være med til at give noget dybde i billedet og samtidig guide øjet.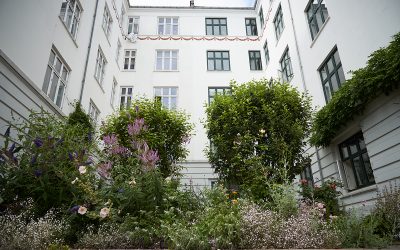 Når jeg skal fotografere en have, forsøger jeg at få så mange forskellige vinkler som muligt, fordi de tilsammen er med til at fortælle forskellige dele af historien.